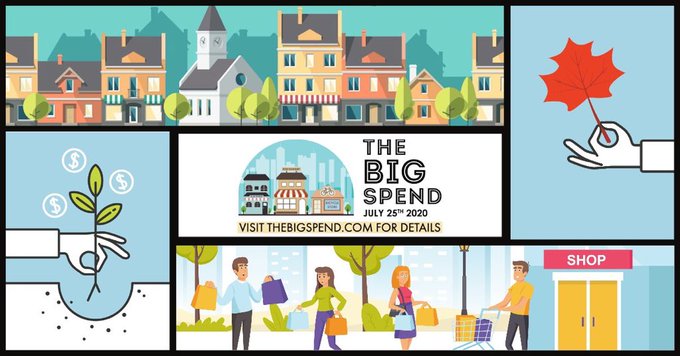 It was a hot day out there Saturday July 25th on the pavements of Carleton Place, Ontario. Really in my heart I wanted to cover more territory but my aging legs would have none of the above. But I tried hard. Each time I need to buy something I think first if I can buy it locally. This week I bought flowers from the Floral Boutique and the kids bought pizza from Spartan Pizza for our birthday dinner Friday night.
I knew I could not do the whole street but next Saturday I will do my best to take another crack at it as the Queens has stuff going on.
It was pretty easy to park anywhere on Saturday, and the first place I hit was the Royal Bank to cash a cheque. As I looked up at the old United Church I noticed they were refacing the stones and the black soot spots on the stones are almost gone. Each time I looked up at that building the black marks reminded me of the day our downtown was nearly wiped out. Now there will be no more reminders.
Burn's Jewellers
After the bank I popped in to see Lainie and Mr. Burns. I thought my vintage watch was broken but it wasn't. You just needed to know how to wind a mechanical watch.. DUH! I'm surely old enough to know that. But, he said I wasn't the first and would not be the last because apparently there was a gent in before me who didn't have a clue either. He fixed another watch of mine and there is a necklace in for repair. While I was there he showed me all the Canadian diamonds and there are a few surprises coming to Burns, so stay tuned.
The Good Food Co.
Next was the Good Food Co.— I could have bought a lot of stuff there, but I was trying to hit as many stores as I could. Best Cheddar Onion Scones around. Don't forget Petra has a lovely side patio where you can munch on your treats. There is limited inside seating also.
The Granary
I bought some Little Stream Bread– Little Stream Bread is out of Perth-Little Stream Bakery handcrafts each loaf of its naturally leavened (no yeast added), stone ground flour bread using only organically grown grains. Of course I had to pick up some Berry Gummy Bears. The gal at the counter is always very helpful and explained they also had Vegan Gummy Bears too.
Taste Blooms Allan Street
So next place was Taste Bloom's on Allan Street– across from the Queen's Hotel and near the Good Companion. ( The Old Hunger Stop Food Bank location) They have a few socially distanced tables if you care to have a treat or lunch. I got our Saturday night Birthday cake and a small sampling of Brownies. They cater too and specialize in making cakes! They also have birthday cookies if it's your birthday.
There's always something new every day for lunch and treats so check with them by viewing their Facebook page. You will not regret it. She is also Studied Diplôme de Cuisine at Le Cordon Bleu Ottawa. A great addition to our wee town!!! We loved our treats!
Wisteria
Since 2006, Wisteria has been a downtown Carleton Place destination on Bridge Street and Janice has filled this exciting shop with an eclectic mix of high end ladies' consignment clothing and shoes, with a large section of new jewelry, giftware and home decor, including soft furnishings like throws, cushions and quilts. After a nice visit with Janice and Gail I decided to buy this great necklace. I love their conversation pieces–plus their conversation. Check out their website too!https://www.wisteriacp.com/
Fisherman's Palace
I was tired and hot by this time so home I went and we decided to order our favourite: Pad Thai from Fisherman's Palace. My benchmark Thai restaurant back in Berkeley, California was The Plearn on University Ave. I would often take BART up to Berkeley Main for a dish of Pad Thai with Steve on a whim.
I have had Pad Thai from Fishman's Palace many times and I can tell you it is as close to the Plearn that I will ever get. Believe me, there is plenty of bad Pad Thai out there – many versions are too sweet or ketchupy, but a true Pad Thai, however, is a thing of beauty — and that's what this is.
Each time I walk into our local stores I hear this song