In December of 2016 I wrote a piece about Dorothy A. Seese, who most of you know as  child actress Phronsie in the Five Little Peppers series. My friend had looked after her in her final months and through that period of her emails I felt like I knew Dottie. My friend's faith is formidable to put it lightly, and I wondered how the two connected. Today as I got another comment on the first story I decided to do some research.
Dorothy in her later years still as beautiful as ever.
"Every time I've visited Dottie for the past 8 mos, I've always felt it was the last.  I don't know how she's holding on.  She says the Lord will take her when He's ready, not when she's ready.  But she so wants to join Him and get her glorified body.  The jaundice is really bad, but then it has been for nearly 2 mos now"– My friend's last email about Dottie before she passed.
So what happened to Dottie?
Through the years Dottie became a Christian conservative who hoped through her writings that things would go back to the constitutional and moral foundations upon which she felt this nation was founded. "Dorothy Anne Seese" (she added an e to her middle name)  was a freelance political writer for Patch Work papers and a regular featured political columnist to several conservative websites. She was based in Phoenix, so it was easy to see how my friend became a good friend to her as they were both strong believers.
There are some photos on ancestry.com but they are private– so I don't know if they belong to the one super fan she had that my friend had told me about. She had wanted to come to her final resting place but she was ill. I will keep digging.
Two hours later
Just when you think you have found everything — you find two articles that rock the whole bio. Dorothy's father, Lloyd Seese was convicted of murder in July 1958 and a few days before her boyfriend Lt. James was killed. This all happened in 10 days and it is no wonder she turned to Christianity and became the conservative writer she left a legacy to.
Dorothy's father
The Boston Globe
Boston, Massachusetts
02 Jul 1958, Wed  •  Page 23
BIRTH

 

Los Angeles, Los Angeles County, California, USA

DEATH

Dec 2015 (aged 80)

 

Phoenix, Maricopa County, Arizona, USA

BURIAL

Cremated, Location of ashes is unknown, Specifically: Believed to be interred in a cemetery in Arizona

MEMORIAL ID

182358284

 · View Source
NAME: Ms. Dorothy Ann Seese
RESIDENT OF: The Sun City Retirement Community of Phoenix, Maricopa County, Arizona
BORN: Wednesday, 10 July 1935
DIED: December 2015
C.O.D.: Cancer
AGE: 80 years, 5 months, & ? days
PARENT(s): Mother – Swan (Raised by her Grandmother, after her Mother abandoned her when she was 2 months old, but her Mother reappeared after little Dorothy came into prominence.)
EDUCATION: Liberal Arts degree from UCLA in 1955
OCCUPATION(s): Actress-Child Star – Business Systems Analyst for 15 years – Then for the next 25 years she worked as a legal secretary, a legal assistant, and a paralegal – In 1997 she would became disabled due to a spinal injury after which she retired and moved to Sun City, Arizona
Dorothy Ann "Dottie" Seese
VOLUNTEERISM: USO entertainer during WWII
FUNERAL: January 2016 in Arizona
PASTOR(s) OFFICIATING: Pastor Blau
INTERMENT: Cremains were laid to rest in January 2016
NOTE(s): She was believed to be the last surviving cast member from the movie series, "The Five Little Peppers".
(The story was told: When Dottie reached the age of 21 she went to claim her wages that were supposed to be held in-trust for her, some $150,000.00 in earnings as a child actor. What she ended up with was a check for $900.00 and change. The rest of her life she believed that her Mother had taken her earnings.)
LIST OF MOVIE CREDITS:
(1) Five Little Peppers and How They Grew (1939) as Phronsie Pepper
*She also had a soundtrack of her singing "Happy Birthday" in the movie "Five Little Peppers and How They Grew" (1939) (uncredited)
(2) Five Little Peppers at Home (1940) as Phronsie Peppers
(3) Five Little Peppers in Trouble (1940) as Phronsie Peppers
(4) Out West with the Peppers (1940) as Phronsie Peppers
(5) The Doctor Takes A Wife (1940) as Girl (uncredited)
(6) Meet the Missus (1940) as Millie Lou
(7) Blondie in Society (1941) as Little living across the street (uncredited)
(8)Blondie's Blessed Event (1942) as Little girl (uncredited)
(9) Let's Have Fun (1943) as Toni Gilbert
(10) The Virginian (1946) as Jane Woods (uncredited)
(11) The Bounty Hunter (1954) as Ed's Sister (uncredited)
(12) The Long Gray Line (1955) as an Irish immigrant
———————
Dorothy Anne Seese – California Birth Index
Name: Dorothy Anne Seese
Event Type: Birth
Event Date: 10 Jul 1935
Event Place: Los Angeles, California, United States
Gender: Female
Mother's Name: Swan
Citing this Record – "California Birth Index, 1905-1995," database, Dorothy Anne Seese, 10 Jul 1935; citing Los Angeles, California, United States, Department of Health Services, Vital Statistics Department, Sacramento
The Morning News
Wilmington, Delaware
04 May 1940, Sat  •  Page 19
Oddly enough Prince, the Great Dane, does go to the school with the kids but is never seen there or in the rest of the movie.
The Boston Globe
Boston, Massachusetts
13 May 1943, Thu  •  Page 15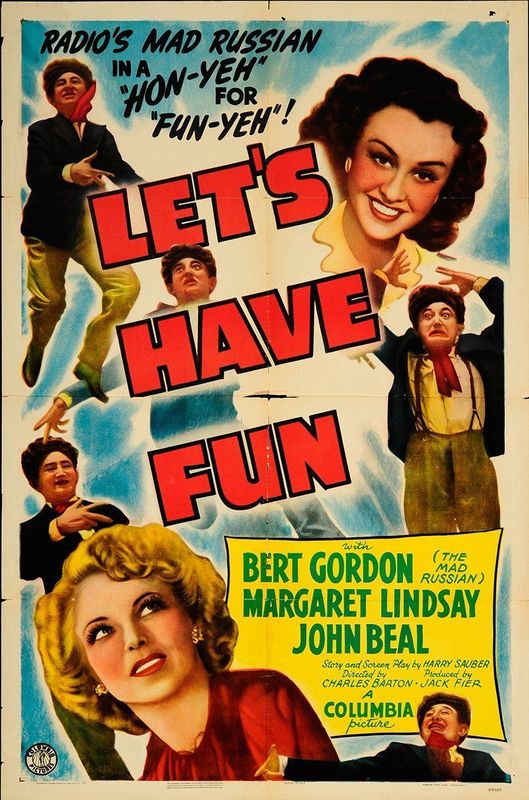 1941
Henpecked
Little Girl Living Across the Street (uncredited)
 1939
Five Little Peppers and How They Grew
 (performer: "Happy Birthday to You" (1893) – uncredited)
The Boston Globe


Boston, Massachusetts

14 Jul 1950, Fri  •  Page 4