Adrienne Jones— I see they missed Mary Rutherford the witch whose head was severed from her body so she didnt come back. Body in Bentink township guarded by 2 white spirit wolves and head up the peninsula around Tobermory.
Yesterday I saw this comment from Adrienne and decided to document it. On Google there are quite a few articles on her but scouring the newspapers sites. not a one.. Just this clipping below that in 1873 one L. Kyder from Montreal dressed up as Mary Rutherford- Witch.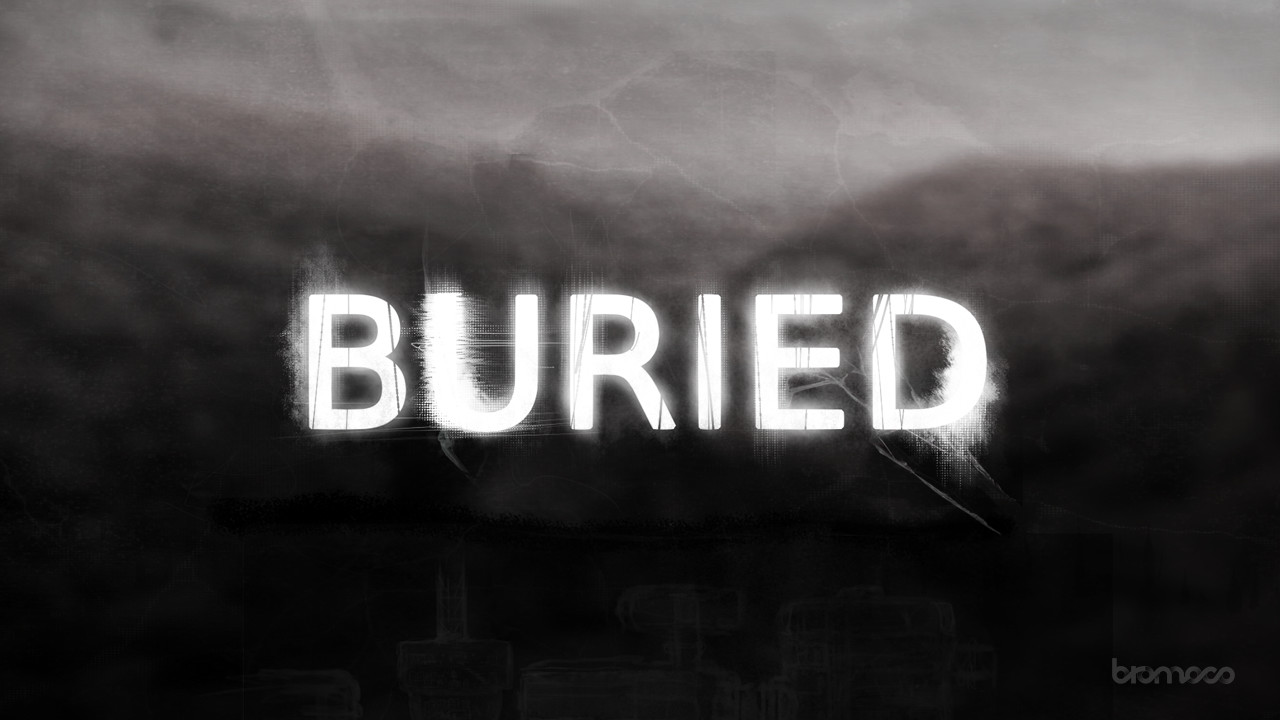 Grey County Cemetery– click here.. ( formerly known as Lamlash Cemtery)
The worst condition I have ever seen in any cemetery, appalling really. Such desecration is completely unwarranted and I wonder at the minds of some people. This sad little cemetery is found down an abandoned "No Maintenance" road, closed in the winter and very rough the remainder of the year. The only visitors are off-roaders, partyers and people dumping garbage. Also those who follow the ghostly legends of the paranormal may also be found visiting here, in curiosity of the Legend of Mary Rutherford. Cults and satanic rituals are common here, and apparitions have also been reported

Please see the link for more details of the legend, it is a sad story of a poor spinster, rumoured to be a witch, buried away from the rest of the departed, her grave continues to be desecrated and damaged.

What is easy to find are the other gravestones, all gathered together on a concrete slab, most damaged and in poor condition, all turned every which way and used as stools for partying idiots.

Mary Rutherford was reportedly the first burial in what was once the West Bentinck Presbyterian Cemetery. She died Christmas day of 1872. The last confirmed burial here was 1922. A visit here is spooky, deep within the forest setting, surrounded by the refuse of society and the uncertainty of the unknown.
The Legend of Isabella 'Mary' Rutherford
The legend of Mary Rutherford has always been vague and ambiguous. It tells of an old maid who was finally betrothed to be married, only to be duped at the alter by her husband-to-be. Left shameful and heartbroken, she committed suicide by hanging herself in her wedding dress. If this wasn't enough, she has since been accused of being a witch, having her head buried separate from her body and her grave placed far from the rest in the cemetery where she now rests.Upon first hearing about this infamous, yet illogical legend, something didn't seem to fit. The facts didn't add up so the deeper I dug, the more things began to make sense. The purpose of this article is to help shed some light on the often talked about, yet rarely accurate legend based on a woman who has come to be known as Mary Rutherford.
The History
Bentinck Township, just outside of Hanover, Ontario in the West Grey area was one of the former townships that made up the original city. (the other's being the Townships of Glenelg and Normanby, the former Village of Neustadt, and the former Town of Durham). During the early 1900's, the Hanover area became a popular area for immigrants because of its wealth of farm land and hardwood bushes. Many of these immigrants came from Scotland, but for this story, one family stood out in particular.Robert Laidlaw, a farmer from the village of Bedrule in Roxburghshire, Scotland, married a woman from the same town named Isabella Rutherford (born 1800) on May 21 in 1826. Decades later in 1855 their son Walter left Scotland in his late teens with his fiancee Maryanne, and was the first of the clan to come over and settle in Canada, in the Bentinck Township.
Sometime in 1860, Robert and Isabella joined them, and the family lived in a 2-storey log home that had just been built in 1859.Walter and Maryanne married in 1870 and had five children. Walter became quite a prominent man within the Bentinck Township and was elected the deputy reeve. He died in 1895 and Maryanne in 1910. The family's log home was sold and taken apart, log by log and moved to Lake Rosalind in Hanover to be used as a cottage in 1958.
Isabella 'Mary' Rutherford died in 1872 (LAIDLAW, Isabella (Rutherford)) on Christmas day at the age of 72. A few years later her husband Robert Laidlaw passed away in March of 1874. They were both buried in the now abandoned West Bentinck Presbyterian Cemetery (also known to be the Lamlash Cemetery) and Isabella was the very first, or one of the first, to be buried in the 1872 graveyard. According to the burial records in the Bentinck Township book, the last recorded burial was another Mr. Laidlaw in 1939. However, a stone at the graveyard contradicts this saying that the last burial was in 1922.
I think you might be better off not finding her grave and accidentally touching it, so they say.
Facts and Myths–https://www.ledicarusmedia.com/west_bentinck_pres_cem.html
MYTH
Isabella grew up to be a childless old maid who was duped at the alter by her fiancé who had taken her virginity the night before the wedding. Isabella committed suicide by hanging herself while in her wedding dress on her wedding day at the age of 26.

FACTS
At least three children (seven total) have been directly connected to Isabella, their names were Walter, Jean and Robert.
She was married, successfully, to Robert in 1826.

MYTH
Locals claimed she was a witch and so her head was decapitated from her body and both buried separately in the cemetery. Her grave(s) being placed separately from the rest of the group for this reason.

FACTS
There is no prevailing evidence to prove she was a witch or practised witchcraft. The "practise" of witchcraft was, in many communities, misconstrued to include everything from botany to herbology to astrology. A well tended gardener who took heed of the seasons and Mother Nature and respected both could be interpreted as practising a type of witchcraft. A confirmed witch would not have been permitted burial on consecrated grounds nor had the symbol of a handshake (a welcoming into the heavenly world) engraved on their gravestone. Both Robert and Isabella have the same symbol on their gravestones.

There are some interesting points to be made about her burial.
As one of the first buried in the cemetery her plot was located over halfway back from the entry to the cemetery on a hillside. This could have simply been the location of a purchased family plot or intentional on the part of the deceased's wishes or the church. There is no evidence available as to the intent.
Her plot was alleged to have been located next to her husband but witnesses claim the two stones were not located immediately side by side (before, or after, being relocated).
Her plot was separate from other graves, however, only a fraction of the total plots had surviving gravestones on them by the 1970s (when the bulk of rumours commenced). Following the clustering of stones, her stone remained separate on the hillside for some time until it was moved down next to the cluster. No effort was made to locate her stone together with the others in the past or since.
A clarification to what you may have read on websites like geocaching.com, the "clustering" of gravestones was not common practise in cemeteries when they were established or for centuries following. This clustering most likely occurred some time between 1950 to 1990 when this desecration of historical cemeteries, in the name of easy maintenance and alleged vandalism prevention, was performed. It was cheaper than requesting additional police patrols or better lighting. You will not find any untouched cemeteries containing a clustering of gravestones, even the most remote locations deep in forests and the back forty of family farms.
Kevin, Lead Investigator Notes: I know this for a fact because I personally witnessed the clustering of at least a half dozen local cemeteries during the 1980s for these reasons. Stones were being vandalized by drunken idiots and it was thought the only way to protect them was to cluster them closer together restricting access. Since then we have come up with better concrete and steel supports to protect and preserve freestanding stones, too late for the cemeteries already converted. In older cemeteries where records are lost, and stones have been vandalized the clustering of stones together was done out of a lack of information more than common practise. For example, no one wants to place to stone belonging to Mary on top of the grave belonging to John lest they be haunted by the dead or the descendants thereof.

MYTH
Anyone who touches the gravestone of Isabella 'Mary' Rutherford will befall an injury. Allegedly the ghost of Mary will reach out from the grave and break the arm of the daring individual. The bone may not break right away but will soon after in a mysterious freak accident.
FACTS
Obviously false without a need for much explanation. Many people have touched her gravestone and not become injured including our Lead investigator Kevin.

MYTH
If you wait near the gravestone or grave, unclear which, at the stroke of midnight it is alleged that the ghost, apparition in mist form, or the witch herself can be seen walking through the cemetery near the trees.
FACTS
No one sober has reported seeing this phenomenon that we have found during our research. Due to the conditions of the road back to the cemetery and the lack of nearby public space we have not located anyone who has been back there after sunset in recent years.
Discussion on the Haunting Folklore
Is Isabella's spirit haunting the cemetery? Not likely.
Did Isabella die an unwed childless old maid? No.
Was Isabella a witch? Unknown but evidence supports that she was not.
17 Signs That You'd Qualify as a Witch in 1692 click here_–

Is there a spirit or spirits, other than Isabella, haunting the cemetery? Inconclusive
Is there a malevolent or demonic spirit, other than Isabella, haunting the cemetery? Inconclusive
​
Why are these two points inconclusive?
There has been evidence of witnesses feeling intense sorrow or discomfort while in the cemetery. This is most likely a psychological effect of hearing the rumours and legends concerning the location. However, our lead investigator, Kevin, reported that he felt a uniquely calming presence in the cemetery and noted the reduction of bird and animal sounds in the immediate area of the cemetery. He concluded, based on four visits over several years, that this was simply an anomaly of time of day and use of location versus a prevailing psychic energy in the area.
There is, however, the fact that several, albeit amateurish, rituals have been performed in the graveyard over the last several decades. Whether these rituals were the result of a impulse brought on by alcohol or intent to raise or conjure energies is too varied and undocumented to be dismissed. The toying with such dangerous activities may have created a rift or tear, a portal, allowing for the attraction or entry of inter-dimensional energies into this location. Further paranormal investigation into this location is needed.
---
All from –all from http://geneofun.on.ca/
Photos courtesy of Rev. Owen Juhlke [2012], additions from Brenda Calder
Indexed by Sherri Pettit
This index represents ALL visible headstones still in existence at the time this cemetery was visited-Grey County Cemetery– click here.
(unknown)
ALLEN, Jane (Perrey) 1798 – 1878 (age: 80)
ALLEN, Samuel spouse
BAILEY, Beatrice parent
BAMFORD, Annie 1849 – 1917 (age: 68)
BURGESS, John 1877 – 1898 (age: 21)
CAMPBELL, Charles 1799 – 1871 (age: 72)
CAMPBELL, Isabella 1841 – 1919 (age: 78)
CAMPBELL, Margaret 1844 – 1904 (age: 60)
CURRIE, Cathrine 1797 – 1895 (age: 98)
CURRIE, Kate 1867 – 1892 (age: 25)
CURRIE, Margaret parent
CURRIE, William parent
DICKSON, Janet (Hudson) 1833 – 1899 (age: 66)
DICKSON, John 1863 – 1868 (age: 5)
DICKSON, Samuel spouse
DICKSON, Samuel 1833 – 1909 (age: 76)
EVANS, (infant son) 1890 – 1890
EVANS, (infant son) 1891 – 1891
HASTIE, (infant sons) ? ?
HASTIE, Andrew 1835 – 1915 (age: 80)
HASTIE, Margaret (Irvine) 1841 – 1904 (age: 63)
HASTIE, William parent
HENDERSON, Isabella 1816 – 1893 (age: 77)
HUDSON, Janet 1833 – 1899 (age: 66)
IRVINE, Margaret 1841 – 1904 (age: 63)
JEFFKINS, Jane (Laidlaw) 1898 – 1898 (age: 31)
JEFFKINS, Jannet (Watt) 1892 – 1904 (age: 12)
JEFFKINS, Keziah 1892 – 1918 (age: 26)
JEFFKINS, William 1859 – 1881
KLAGES, (infant daughter) ? ?
KLAGES, John parent
KRAUTER, Aubrey 1917 – 1917
KRAUTER, Beatrice (Bailey) parent
KRAUTER, Marjorie 1941 – 1941
KRAUTER, Willard parent
LAIDLAW, Adam Robson 1880 – 1939
LAIDLAW, Isabella (Rutherford) 1800 – 1872 (age: 72)
LAIDLAW, Jane 1898 – 1898 (age: 31)
LAIDLAW, Jennet parent
LAIDLAW, Margaret J. 1861 – 1877 (age: 16)
LAIDLAW, Mary Ann 1837 – 1910 (age: 73)
LAIDLAW, Robert parent
LAIDLAW, Robert spouse
LAIDLAW, Robert ? – 1874
LAIDLAW, Walter 1833 – 1895 (age: 62)
LEESON
LEESON, Annie 1880 – 1904 (age: 24)
LEESON, Annie (Bamford) 1849 – 1917 (age: 68)
LEESON, James 1807 – 1879 (age: 72)
LEESON, Jennie 1875 – 1905 (age: 30)
LEESON, John 1839 – 1919 (age: 80)
LEESON, Joseph 1870 – 1908 (age: 38)
LEESON, William J. 1867 – 1871 (age: 4)
McNICOL, Agnes spouse
McNICOL, Agnes 1830 – 1901 (age: 71)
McNICOL, Annie 1838 – 1905 (age: 67)
McNICOL, Cathrine (Currie) 1797 – 1895 (age: 98)
McNICOL, Donald 1829 – 1890 (age: 61)
McNICOL, John 1798 – 1880
MILLIGAN, Margaret ? – 1914
MILLIGAN, William ? – 1887
OWENS, Euphemia 1886 – 1886
PERREY, Jane 1798 – 1878 (age: 80)
POLSON, Charlotte 1826 – 1898 (age: 72)
POLSON, William spouse
POLSON, William 1823 – 1875 (age: 52)
RUTHERFORD, Isabella 1800 – 1872 (age: 72)
STORRAR, Andrew 1831 – 1872 (age: 41)
STORRAR, Andrew ? – 1892
STORRAR, Annie (McNicol) 1838 – 1905 (age: 67)
TODD, Agnes child of
TODD, Alice child of
TODD, David 1815 – 1899 (age: 84)
TODD, Isabella child of
TODD, Isabella (Henderson) 1816 – 1893 (age: 77)
TODD, William E. child of
TODD, Willie child of
WATT, Jannet 1892 – 1904 (age: 12)
WILKINSON, Catharine 1877 – 1879 (age: 2)
WILKINSON, Isabella parent
WILKINSON, Isabella (Campbell) 1841 – 1919 (age: 78)
WILKINSON, James parent
WILKINSON, James 1831 – 1901 (age: 70)
WILKINSON, Margaret 1873 – 1876 (age: 3)
WILKINSON, Margaret 1881 – 1909 (age: 28)
all from http://geneofun.on.ca/
related reading:
The Plum Hollow Witch 101 – Mother Barnes
The Witch of Plum Hollow Files- An Evening in Smiths Falls