"Oh, and you can take that old lamp over there, if you think you can get anything for it," the woman said, pointing to a small, dust-covered lamp sitting neglected in the corner. "That thing's been sitting around for years." Joe Westra glanced casually at the lamp, and when he saw it, he smiled. Westra, a professional auctioneer called by the woman to auction off some of her belongings, knew he was looking at a Pairpoint, an American lamp from the early 20th century that had been reaching higher and higher prices at auctions throughout North America.
"I decided to wait and see how much it got and surprise her," says Westra. It was a nice surprise. The old lamp sold at auction for $625. "It's really nice when things like that happen, when people have something they don't know is valuable, and then you can surprise them with a nice cheque they weren't expecting," says Westra. For nine years, Joe and Jill Westra have been running Bytown Auctioneers, and they've had more than few such pleasant surprises along the way. "One of the best things about this business is going out to someone's house not really knowing what to expect and then coming across a beautiful item in good condition. You just hope that when you have the auction, it gets the price it deserves."
Bytown is one of several companies in the Ottawa area that hold regular auctions to sell off items from family estates. The auctions regularly draw hundreds who engage in frenzied bidding on what were once beloved family heirlooms. The companies may be asked to sell a few select items from a home or they may be asked to auction off anything and everything they think they can sell, from paintings and furniture and Persian rugs to pearl necklaces, sterling silver, china, crystal and vintage clothing. Often, an elderly person has to move into a small apartment or old age home, or has died, and the family wants to dispose of the household goods. In either case, says Westra, a visit to the home by an auctioneer to evaluate the items can be an emotional time.
"Many of our clients are older couples, and it can be a sad, traumatic time for them, saying goodbye to the things that have been around them for years," says Westra. "But they're in a position where they don't have a choice. I try to make it as easy on them as possible, taking my time, sitting down to tea with them, not just rushing in and putting a price on everything."
On the search for sellable items, auctioneers will examine a home thoroughly, even going through trunks, dressers, closets and attics. "You really go through a family's history when you go through all the things they have had through the years, things that have obviously meant a lot to them," says Westra. "It's sort of sad. You go through boxes of old photographs which no one wants and you end up throwing them out."
While some companies will take only furniture, jewelry or art, Westra's company will even auction appliances (separately from furniture) and old clothing.
"There's a very high demand for nice old clothes. Things like beaded flappers' dresses and babies' gowns sell very well." Westra says he loves the "sense of anticipation" he feels when he visits a home, "always wondering if you'll come across a treasure," but he says such discoveries don't always have happy endings. "One woman had a really rare, large Pairpoint lamp that I was sure would have sold for about $2,000 or more, but she didn't want to part with it. Later she called me and said I could have the base, because she had tripped over it and broken the shade. But it was the shade that made it valuable. I think we got $80 for the base. That was sad."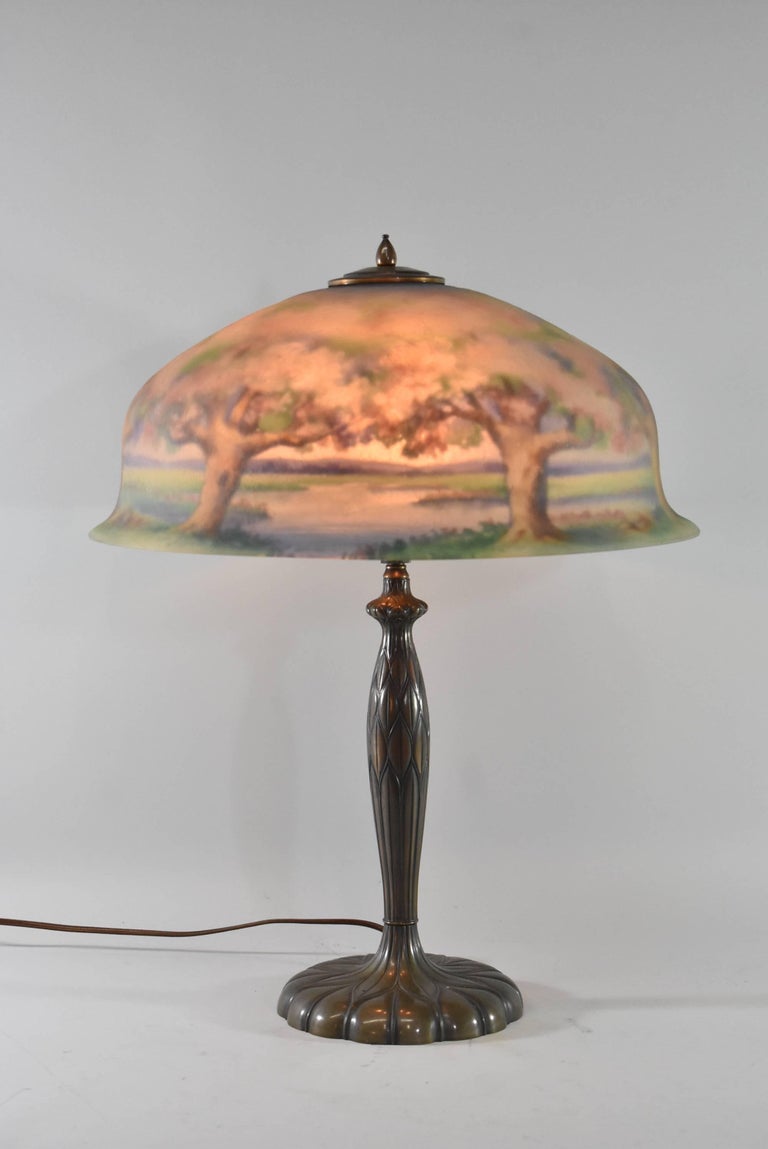 Peter Walker, who runs Walker's Auctioneers and Appraisers, an Ottawa company founded by his father in 1932, says auctioneers are looking for anything of quality that they think will sell. "We don't judge something so much by how old it is, but by how well it's made. It doesn't have to be more than 100 years old for us to sell it." He said it would be rare to come away from a home empty-handed. "Most people have at least a few things that are worth auctioning." Walker says people have several reasons for selling through an auctioneer rather than an antiques dealer.
"Many antiques shops specialize in one thing or another. You may have to go all over to find one shop that will take the china, one that will take the furniture. We take it all at once." With an auction, he says, "there's also the chance that you can get a very good price for certain items if you've got several people at an auction who are determined to get them."Conversely, an item may not fetch what it's worth, if there isn't more than one buyer seriously interested in it. But if they wish, sellers can usually set a minimum price below which they don't want their items sold.
"We'll let someone set a minimum, but I make sure they're being realistic," says Westra. "I tell them if they haven't got a chance of getting the price they're asking." For people who attend auctions, the appeal is that they may find a one-of-a-kind item they couldn't find elsewhere or that they may get something for a lower price than they would pay in a store, says Walker.
"There are people who have a specific interest in collecting, like china cups or Royal Doulton figurines or certain kinds of glass, and they come to all the auctions hoping they'll find another piece for their collection. If there's a piece they want, they'll often spend almost anything to get it."
Others, he says, just go hoping to get things they need for their home at a bargain price. Auctioneers make their money by charging commission on all sales, usually between 10 and 20 per cent of the total value of the goods sold. But the firms' rates and fee structures vary, so anyone who is interested in having an estate auctioned should call various companies for a thorough explanation.
Some companies will agree to negotiate their usual commission if a seller has an unusually good collection of items that are expected to bring high prices. Walker says that for some reason, many people are still intimidated by attending or selling things at auctions. "I think they've heard the stories about people accidentally buying something when they scratched their noses or took their glasses off. But it doesn't work that way. People get the hang of it very quickly." And once they do, he says, they often start attending auctions on a regular basis, reading the Citizen's classified pages every Thursday, when the upcoming auctions are announced.
"There are people who go every weekend, even if they aren't planning to buy something, just to see what's being sold and what prices they're getting and to socialize with the other regulars," says Walker. For more than 15 years, Nepean resident Doug Rourke has been an auction regular, attending auctions in search of household furnishings at good prices. "I'm surprised more people don't go to auctions. They're a great way to get things at unbeatable prices," says Rourke. "You can almost always find things of very good quality at prices you couldn't match at a store."
When Rourke wanted a new colour television, for example, he patiently scanned the auction ads until he found an announcement for an electronics store that was going out of business. The advertisements often list in detail what will be sold. One item was a 21-inch television with remote control. By calling other stores he found out the selling price was about $700. At the auction, he got the television for $310. He attended a recent auction to find some furniture his son will need this fall when he heads back to Kingston for his second year at Queen's University. He got a never-used office desk for $50 and an 11-foot long, six-piece sectional couch for $200. "You can get most couches for $100 or less, but we really needed a sectional, so I paid more than usual," he said.
Though he says he doesn't particularly need anything for his home anymore, he still occasionally attends previews, held earlier in the day or the day before the auction to give customers a chance to examine the items that will be sold. "You should always go to the preview, so you can examine the things and talk to the auctioneer. about them. They're usually very honest and point out any flaws," he says. "You should never just go to an auction and start bidding on something you haven't seen before. The preview is your chance to examine what you're getting." At previews, auctioneers are happy to give customers an indication of what a particular item has been selling for, although they stress no auction is predictable.
"We can only give people an idea of what an item has reached at previous auctions," says Westra. "If you have two people who really want something, the price can go much higher than it normally would." Rourke has seen it happen. "People have gotten carried away, bidding $30 for a cup and saucer that would normally go for about $8," he says. "The regulars just look at each other and shake their heads." He says it doesn't take very long for newcomers to get a sense of what various items are selling for, and to plan appropriate bids if they are interested.
"I set a maximum of, say $100 for something, and then I might go five or 10 dollars over that if the bidding is slow. But then you don't go higher. If you get carried away, you'll regret it and you may end up paying more for something than you would in a store."'
Tales from an Auction–Everyone Knows a Hillside Johnny!
50 cents I 'm bid–Auctioneer Clayton Hands
The Auction of the Year in Carleton Place
Howard McNeely- I Aim to Please