Dr. Thomas' Eclectric Oil was a widely used pain relief remedy which was sold in Canada and the United States as a patent medicine from the 1850s into the early twentieth century. Like many patent medicines, it was advertised as a unique cure-all, but mostly contained common ingredients such as turpentine and camphor oil.
he Daily Union-Leader
Wilkes-Barre, Pennsylvania
08 Feb 1881, Tue  •  Page 4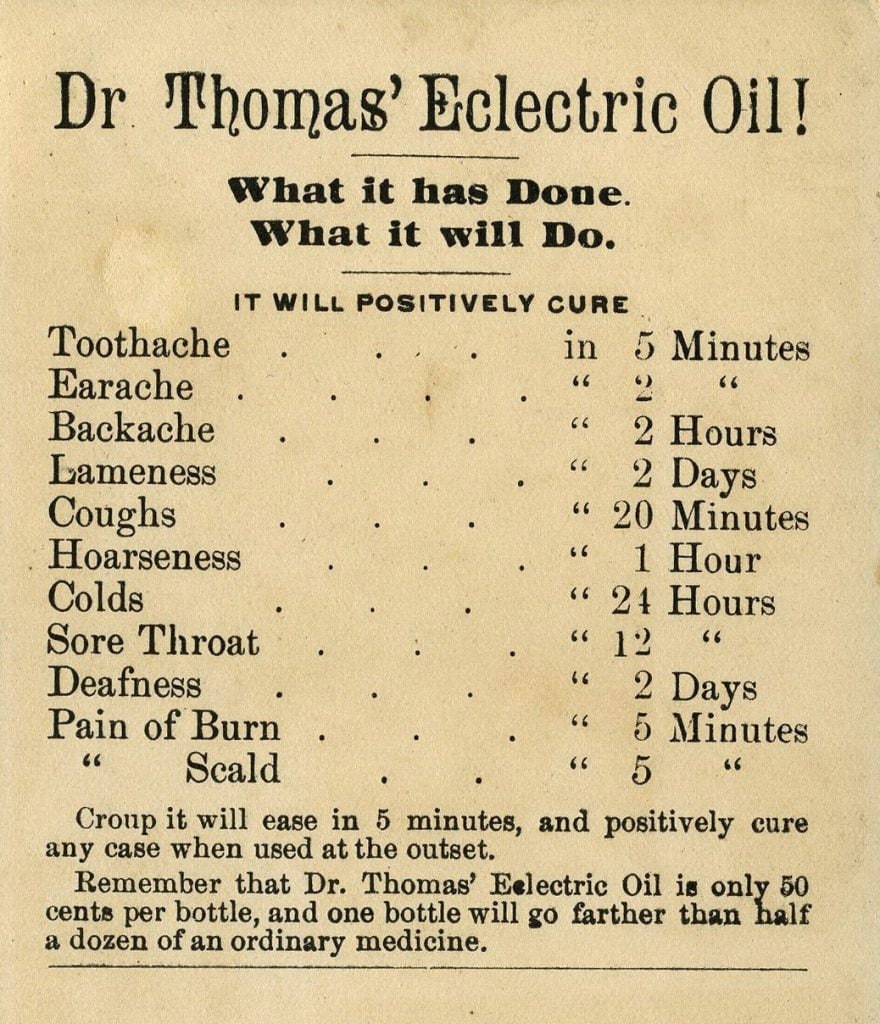 Dr. S.N. Thomas Eclectric Oil
This bottle is worthless!
Experienced collectors recognize this bottle as Canada's most common antique patent medicine. It was mass produced. Read more here CLICK
Constipation Guaranteed to be Cured in Almonte
Mrs. Chatterton, Prostitutes, and Things You Maybe Don't Want to Hear
11616-1905 William CLEMENT, 26, carpenter, Almonte, same, s/o Henry CLEMENT & Catherine ROGER (Rogar?), married Elizabeth GRIFFIN, 28, Almonte, same, d/o Thomas GRIFFIN & Catherine MEANERY, witn: Francis CLEMENT & Victoria LETANG, both of Almonte, 23 Aug 1905 at St. Marys Church, Almonte
Related reading
Remembering E.P. Clement from Almonte—By Susan Elliott Topping