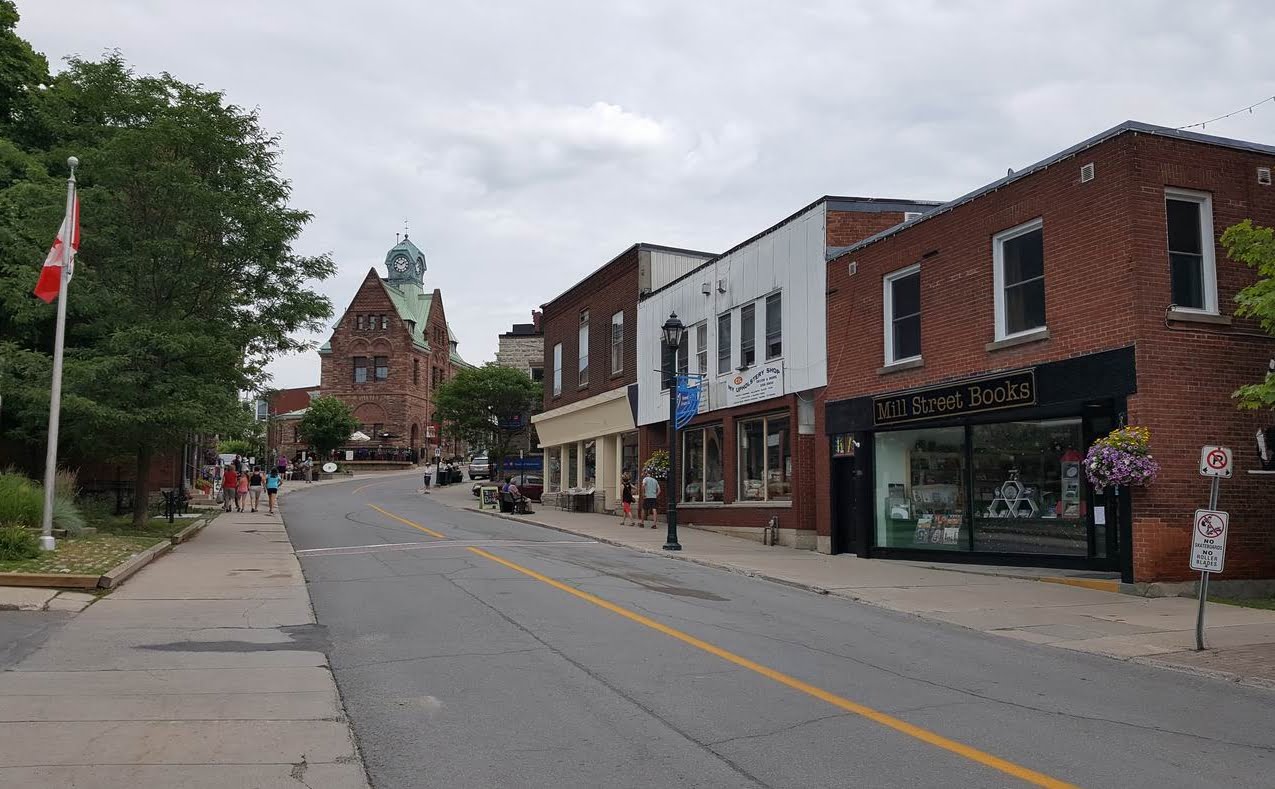 Article from the Almonte Gazette– Documented by Historian Fran Cooper–
Thursday, July 1, 1971
The Doctors of Almonte … In the First half of the century – Archibald Albert Metcalfe by John Dunn
Historians of the next two centuries in focusing attention on the first half of this one, will undoubtedly conclude that we had sown the dragon's teeth of discord to reap such a whirlwind of destruction through war. The Boer War of 1900, the Russo-Japanese War of 1910, the Armageddon of World War 1, the smaller, but equally deadly Italo-Ethiopian Civil conflict of 1935 and the Spanish Civil War of 1936 and the apogee of death and destruction in World War 11, these years record a staccato-like succession of the horrors of war.
It should not be surprising to find that memorable events in the lives of men of these decades are associated with something military as a bench mark, nor that we should find in the same military events those elements which the Spanish recognize as that decisive, inspiring, and dramatic thing called Moment of Truth.
So it was on my first visit to Doctor Metcalfe's office as a patient: – it was routine, it was military, and it contained (unbeknownst to me) the elements of Moment of Truth. It was this way.
It was late June 1941, immediately after I graduated from the University of Toronto. Having had a slight amount of training in khaki at university, and having heard that the local regiment was about to be mobilized, I made application to be enlisted as a private soldier under the regimental banner of the Lanark and Renfrew Scottish, and was instructed by that quiet-voiced quartermaster of the Almonte company, Michael Rooney, to take myself to Doctor Metcalfe for medical examination.
Only a few days before I had knelt in turn along with 1500 others, before the Chancellor of the University, Sir William Mulock, and rejoiced inwardly as that patriarch intoned those magic words "Admitto te ad gradum" and then handed me a rolled-up sheepskin. In his concluding remarks to the convocation, Sir William said to us: "Now there you all are, clutching in your hands the parchment, and saying to yourselves: "At last, I've made it: I'm educated, here's the proof."
"Before you leave the confines of your alma mater", said he, "there's only one more thought I'd like to give you, and it is this: that parchment does not prove that you are educated: it merely states that in our opinion you can learn, and that you are fit to go out and start to learn."
Subconsciously these words were still on my mind as Doctor Metcalfe took the Army's attestation form and began filling in the required information. His office had a combination scales, with a knife-edge sliding bar to measure weight, and a sliding halo-like clamp on a vertical rod to measure height. He invited me to stand on the scales, and after adjusting the knife-edge bar, he marked down 165 lbs. He then adjusted the clamp on the vertical rod, squinted a little to the left, peered intently upward, and mumbled "Eighteen hands, two".
I boggled momentarily, wondering if the Army had suddenly gone metric, in this state of confusion, I begged the doctor's pardon and asked him to repeat his calculation. He put it straight:
"Eighteen hands, two inches" said he. "You're higher than the average horse!"
It was the Moment of Truth: the end of education, the beginning of learning.
Archibald Albert Metcalfe was a native of Ramsay. His grandfather, James Metcalfe had arrived in North America with his wife in 1819, four years after the Napoleon's defeat at Waterloo. At Prescott, the staging place on the St. Lawrence, their son Hugh was born. Shortly after, the young family came up river to Brockville, and then overland along the military trail to Perth, where they collected their provisions and implements and then set out to claim their grant of one hundred acres in Ramsay.
It was in 1869 when the future doctor was born, the last of the family of twelve children to Hugh Metcalfe and Jean MacLean, and the only one to be born into Confederation. The homestead was located where the beautiful stone house stands atop the knoll on the Clayton Road midway between the eighth and ninth lines, and from which a sloping expanse falls away to the Mississippi River valley below. The similarity of this setting to many of the slopes in Lanarkshire and Renfrewshire in Scotland is indeed quite striking: it suggests that " in mists the homeland seen again" may have been the reason why the Scottish pioneers named their township after George Ramsay, Earl of Dalhousie and Governor of Canada.
Archie Metcalfe was educated at the Tannery School, adjacent to the Auld Kirk Cemetery, and at the Almonte High School under P.C. McGregor, and at the Lanark County Model School in Perth where he learned the lasting art of giving instructions. Even though he taught school for three years at MacDonald's Corners, he always had the dream of the medicine man and hence, he left teaching to pursue the medical and healing arts at Queen's University in Kingston, from which he received the M.D.C.M. degree in 1896.
This corner of Ramsay where he was brought up was still in a pioneering community when "A. A." was in his formative years, and it gave the world a number of native sons who achieved greatness. Ten boys in his graduating class from the Almonte High School in 1888 included Dr. John H. McArthur, Dr. Metcalfe, Alex Young George Hourigan, Sir Edward Peacock, Dr. Wm. Kendrick, Dr. John Fenton Argue, Professor Wm. Whyte, Senator Andrew Hayton and Dr. Thomas Barnett.
When the energies of the sons of the pioneers were no longer needed solely to ensure survival, it was only natural that their outlook should be directed and channelled to the needs of man, spiritual, social and physical, through dedication to the Church, the law and to medicine. Relying upon "the halesome parritch, chief of Scotia's food" as Burns called it, for physical strength, the stern tenets of the Kirk for spiritual strength, and its pride in mutual strength for time of need, the community nurtured here a heritage of dedicated service which is beautifully distilled in Tait McKenzie's medallion "Joy of Effort" as well as in Browning's phrase in Andrea Del Sarto:
"Ah, but a man's reach should exceed his grasp, Else what's a heaven for?"
In this heritage, the view was firmly held that it was not enough to strive, nor to expect to win always. It was that failure must sometimes come, but that it should be a noble failure. Such was the characteristic tenor of their ways in Ramsay, and such it was that persuaded Archibald Albert Metcalfe to pass up teaching at MacDonald's Corners for medicine at Queen's. He followed this up with post-graduate training under the Mayo Brothers, Charles and William at their famous clinic at Rochester, Minnesota. And then, he returned to Almonte, the centre of the Lanark universe, to practise medicine from an office in the former West department Store ( now John Erskine's IGA).
It was the age of the fighter, and Doctor Metcalfe was a man of his age. All kinds of causes flourished, and all needed fighters, because the compelling forces of logic and knowledge are never sufficient to overcome the inborn obstinacy of men's minds on the face of something new and different. In the circumstances of rapid change then taking place in Almonte and Ramsay, Doctor Metcalfe early became a true believer in his own opinions. In this, however, he was not unique – it was but a mark of the age to fight for and hold tenaciously to beliefs and opinions. The Ottawa Journal of October 10, 1910 gives a good example of this. In this issue it carried an article reporting the death of a well-known Leeds County dairyman and director of the Milk Producers' Association, Mr. R. G. Murphy of Brockville. The Journal's article concluded with this summary:
"He was an ex-member of the town council, was actively engaged with social and fraternal societies, including the Masons, the Methodist Church and the Liberal Party."
To which one of Mr. Murphy's erstwhile opponents commented with unruffled equanimity: "Twas the only way out, considering the company he kept. "
In Almonte, most of the recorded fights took place in the squared circle of municipal politics, the elective kind, where preliminaries and main events could be judged impartially by the populace. Into this arena Doctor Metcalfe burst like a rocket in 1900, a shining crusader, upholding the mildly socialistic view that generation of electricity at the falls was in the best interests of all people, and that the means of production should be a power house owned and controlled by the town. From this initial bout in1900 until the year before his death in 1962, the doctor figured in the main events only. Although he served on the town council from 1901, and was mayor for at least seven terms, he is undoubtedly remembered more for his electrifying pronouncements at the Public Utilities Commission than his assertions as mayor. He was a kind of John the Baptist for Ontario Hydro, for in 1954 he was presented with a scroll by Hydro; "in grateful recognition of his contribution to the program of municipal Hydro systems of the province by his devoted service as Hydro Commissioner."
To the very end he maintained an avuncular, nay even a paternal interest in the restless energy of the falls of the Mississippi.
In addition to hydraulics, his medical training was put to community use in another area as well – the heritage of sport. There is a picture of the Almonte lacrosse Club of 1903, showing each player with arms akimbo, brave to a man, and the names of the heroes inscribed beneath: C. Tyron, F. Malone, W. Kelly, P. Malone, W. Kyle, E. McGregor, W. McArthur, C. Beckett, M. Gleeson, J. Voyce, C. Scott, S. Nagle, A Proctor,
C. Campbell, S. Cullen. Spread out below the heroes on the mere mortal level is "The Committee," unnamed all, but with one unmistakably clear countenance looking out – A. Metcalfe, head erect, eyes sharp, collar high and stiff.
This lacrosse population, so typical of the admixture of Celt and Gael, of townsmen and countrymen, of Almonte and Ramsay, this peculiarly vigorous Lanark strain was the population to whom Doctor Metcalfe ministered for sixty-three years as physician, friend and counsellor, and where he was always at home. Sometimes too much at home.
For if he was physician by vocation, he was horseman by avocation. One can only recall with disbelief an muted horror the smouldering incident in Bob Neill's blacksmith shop on the Island, beside the river, only a stone's throw form the doctor's office. He had brought in his horse to be shod, but, nothing daunted, he also undertook to instruct the blacksmith on how to shoe the horse!
One need only suggest to the uninitiated that heat from forge and fire is as nothing compared to heat of opinion generated in a blacksmith shop. On this occasion the forge spit, the sparks they danced, and the flames grew wondrous hot. The blacksmith held in check his mounting rage until the pressure popped. Declaring the doctor must believe in the divine right of his own opinion, he invited opinion, horse and doctor to leave his shop. A half-hour later, cooled out entirely, and considering that he might have been a trifle wrathy, Mr. Neill went round to the doctor' s stable and brought over the unoffending horse and shod him – properly.
The "Trots" in September of each year at the Almonte Fair brought out his competitive instinct as each heat saw the doctor's driving skill pitted against that of Gus O'Connor, "Freezer" Montgomery, Bob White of Carleton Place and Lolly Grace of Huntley. But when he really made the scene was when the call went out for single horse and driver, light carriage class, and the doctor entered the ring, sitting bolt upright, a look of supreme satisfaction on his face, driving "Black Beauty", clucking in time to the exaggerated pacing of the horse, holding the lines trim, his whip outthrust in the right hand with its tassel tossing in the off-river breeze. It was a scene.
Doctor Metcalfe had a remarkable keen sense of humour which was displayed usually through quiet chuckles so that it could easily have been overlooked. He found particular delight in one of Stephen Leacock's rhapsodies called " A New Pathology", a light piece in which Leacock begins by stating that medical science had made unparalleled strides, and had now succeeded in categorizing and naming all the diseases that afflict the body of man. But, there still remained an area of almost total neglect – the diseases that afflict a man's clothing. Setting about remedying this situation, Leacock gave two major examples of the diseases, epidemic in their proportions among doctors of medicine as much as amongst doctors of philosophy.
They were: "Popposis buttonorum" or, popping of the buttons, and "Fractio suspendorum" or, snapping of the braces.
In the latter disease, said Leacock, the symptoms were easy to identify
"The victim is suddenly afflicted with a sinking feeling and suffers a deep sense of loss."
A doctor's wife – it is a calling demanding particular dedication in the service of humanity. Such a one was Mrs. Metcalfe, the former Isabel Mitchell McCallum of St. Andrews, Scotland. She and Doctor Metcalfe were married in April 10th, 1900. Her untimely death in 1937 left a great gap in the doctor's life and practice which was most generously filled by his wife's niece, Miss Ishabel Mackenzie Guthrie, a trained nurse, who also came out from St. Andrews to fill in. The doctor's longevity, and the respect his name still evokes in the district are sufficient testimony to the success that attended her patient ministrations. At the age of eighty-nine the doctor felt occasional weakness, and then he decided that the time had come; – it was not opportune, it was virtually necessary for Miss Guthrie to learn how to drive a car. None but the best teacher would do for this task: he undertook to give the lessons himself. Miss Guthrie is today the best known walker in all of Almonte and Ramsay.
Perhaps the only skill the doctor ever had difficulty in mastering (and this must be said with due deference to his own opinion) was that of driving a car. "Gee" and "Haw" got quick response in horse-language, especially when accented with a slight tug on the reins: indeed, they even worked now and then on the horseless carriage when supported by a slight tug on the steering wheel. But "Giddap" and "Whoa" – these were wholly unresponsive notes to Pontiac ears. And that's where the trouble lay.
His habit was to rev up the engine to a high, whining pitch, and then (but only then) loosen his foot but a fraction of an inch on the clutch pedal. Of gears, he knew there was three for forward motion, but he was satisfied with one-first gear. It was a sad, but well-documented fact that Gordon Knight changed clutches for the doctor at regular four-day intervals, until Gordon (an inventive genius) devised a modification to assist the doctor's driving skill. He took a heavy coiled spring from a worn-out manure spreader and fitted it in addition to the car's clutch return spring. The doctor's foot pressure on the pedal was no match for the combined pressure of the rowdy pair of hidden springs, and the clutch burn-out ceased spectacularly.
One can now recollect, even with undisguised horror, the extremities to which some patients are put, and the unsurpassed wisdom of a lady in Pakenham township who phoned my father rather than Doctor Metcalfe one day to ask: "Doctor, I'm feeling kind of poorly and don't know what the matter is. If you've got time I wish you would come out and run over me."
A striking peculiarity of the first three decades of this century was that some illnesses continued to baffle both doctors and politicians. Of the first kind, the newspapers continually advertised the doctor's puzzlement. The conditions of 1910 were represented in these advertisements:
1) "Consumption"
Three Doctors Attended Her
Dr. Woods' Norway Pine Syrup Cured Her.
The accompanying testimonial from the sick and one proved it:
"and after taking ten bottles I was completely cured."
2) "Then there is a large class of disorders which arise from a weakness of the nerves of an organ or part such as weak lungs, heart, stomach, kidney, bladder, eyes.
'Nervine' soothes the irritated nerves, and assists the nerve cells to generate nerve force."
Nerve Force! It was mere co-incidence that the same issue of the Journal carried a dispatch from Tacoma, Washington to the effect that a pretty Tacoma girl, contemplating the state of matrimony, made it known that she would welcome applications for her suit, each application to be accompanied by one dollar! Fortunately for a county doctor, such patients were rare.
Not so, however, with those suffering from nervous disorders of the political kind of illness. It was this way:
A Liberal effort was made in 1914 to be propelled to power on the strength of a rallying battle-cry "Ban-the-Bar!" But the age of moral uplift really came in 1919 with the election of the Farmer-Labour Administration, and the moral crusade was given to the people in a referendum of 1921 with this question:
"Shall the importation and the bringing on of intoxicating liquors into the Province be forbidden?"
The result on April 18th, 1921, was a resounding majority of 171,000 for the affirmative.
But, like all good law, this one also had its clause of exception, that spiritual aid could be obtained for medicinal purposes by prescription from a medical doctor.
The Liquor Licensing Board (a Toronto-based cabal) in examining the application of its superior standards of public virtue in the ensuing year in Ontario found that one doctor had issued 2,005 prescriptions in one month, and still another 487 in one day! Indeed, it was noted with dismay that the public's need for this medicine reached an all-time high on the day before Christmas, 1922.
To the doctors of Almonte, the frequency of nervous disorder which required the remedy of medicinal spirits was indeed astounding. What was more astounding was that each victim knew instinctively what remedy he required by prescription. A new phrase of genuine folklore thus entered our language: it was known as "getting a line".
Leacock once remarked on this phenomenon: he said,
"it is necessary to go to a drugstore and lean against the counter and make a gurgling sigh like apoplexy. One often sees these apoplexy cases lined up four deep".
Dr. Metcalfe's natural sense of compassion for those in such distress quickly came to the victim's rescue , and he found wholesome satisfaction in providing a proven remedy to combat the epidemic of suffering. Indeed, it was the age of pride in craftsmanship as well as the age of moral uplift , and many of the doctor's patients at the time stopped in their way to admire the fine new brick house he was building near the electric light plant, to remark to each other how carefully the bricklayers did the job – every brick was laid with a line.
As a country doctor, and as a countryman, nothing gave Doctor Metcalfe more pride in his profession and its service to the community than the nigh on three thousand babies whom he brought into the world. This could be called a Conservative estimate – it was his own. He had a particularly effective manner with the children on The Island, winning their confidence and trust easily, and treating their cuts and bruises with an application from his jar of personally-prepared liniment, equally suited for a spavined hock-joint on the foreleg as for abrasions and contusions on a small girl's forearm.
In mid January 1962 he fell ill, and was taken to the Almonte General Hospital. Two weeks later, on February 1st, he died, still protesting that he had more work to do. For sixty-three years he had laboured amongst us: he had operated on a kitchen table of a farmhouse in a case of acute appendicitis, with Frank Honeywell holding a flashlight before getting the horse readied for the return trip, and he had held up the image of the hospital as a place of trust rather than a place of last resort. Yet, in his own case, ironically, his first visit to hospital was his last.
Archibald Albert Metcalfe – he was a mosaic of many colours in which physician, friend and counsellor predominated. To those who wonder at the strange colouration and disturbance of the mid-September sky over Almonte, now it can be told: it is he, the phantom horseman of the Almonte Fair, driving Black Beauty adown the harvest moonbeams, entering the ring, peering intently at the kind of competition there is, then waving his hand in another fond farewell.
John Dunn,
May, 1971.