Well that was in April of 1976… from the Carleton Place Review April 1 1976
In 1976 a new commercial centre of stores and office space were submitted to the Carleton Place planning board by an Ottawa consulting firm.Mr. Art Duncan, chairman of the planning board said members have approved plans in principle and will recommend to the town council that approval be given to the project. Council will study the plans and board recommendations at its next meeting April 12. (1976)
The preliminary site plan presented by the consulting firm, shows one large two storey building– when constructed will measure 197 feet by 125 feet with a total space of 49,200 square feet. The building will sit close to High Street with stores on the ground floor facing the street but screened behind shrubbery and landscaping. The second story will house professional offices.
The plan also shows a buffer line of trees around the perimeter of the property to shield the centre and parking lot from nearby residents. The large parking lot extends mostly behind the river and faces out to the river. Trees and landscaping are also planned here to maintain the beauty of the shoreline.
The present zoning of the property allows development of this nature. No further details are available on the project as it is still in the the preliminary stages and needs council approval.
So what happened? In reality, I do believe there is contamination in the ground to be dealt with- but, when I look at Stalwarts Brewing Co. on High Street I imagine a great little hub of riverside interest that would sure look great in Carleton Place. Am I just looking at Carleton Place through Rose Coloured Glasses again? Maybe in another 40 years?
But did you know,
That when it snows,
My eyes become large and the light that the town of Carleton Place could shine can be seen.
Did you know?
When Messrs. Findlay Bros, foundrymen, purchased the land their
foundry occupies it was assessed at $1,500. They have raised its value
to $20,000. In the ten years of their business, they have increased their
pay-roll from a rill you would need an ear trumpet to hear to the volume of $8,000 a month. In those
days it was just a summer stunt,and a dollar a day for most men.
With the foundry it is an all-year business and wages up to $4 and more. December 1911—-
Related reading:
A few have asked me why I write very little about Findlay's and Roy Brown. Well, not to make light of them, as they are very important to the community of Carleton Place, BUT I have always been a believer that there is way more to the history of Carleton Place than these two subjects.
I believe from the bottom of my heart that Findlay's and Roy Brown are at the top of the Carleton Place food chain, but it is, and was, the people of Carleton Place that make the history. The citizens personally shaped the town to what it is today.
I give you Findlay's Foundry Basic 101 with facts taken from the Ottawa Citizen archives and Howard Morton Brown. If you have any personal memories please share them as that is what I am interested in recording.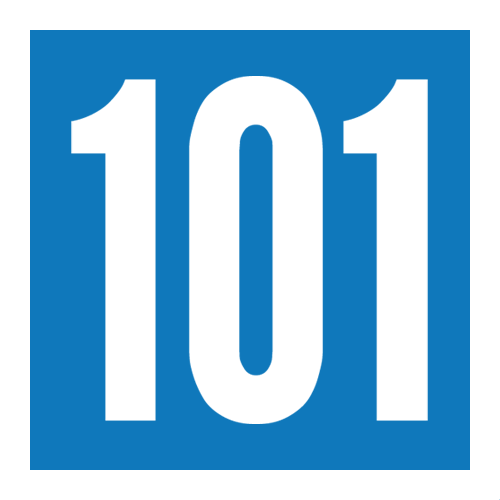 So the firm of Findlays Limited dates back to 1858 when a Scottish moulder, David Findlay, father of the late David and William Findlay, migrated to Canada from Renfrewshire Scotland. Findlay originally settled in Perth, but one day in 1860 he walked the 20 miles from Perth to Carleton Place and saw great opportunity in our fair village for a good moulder.
So he began a small foundry in an old log barn on High Street and did jobbing work, made ploughs and any castings which were needed in our community. When he began his business his working capital was barely $30.
Photo from —Carleton Place and Beckwith Heritage Museum
When Findlay wanted to melt iron he sent out a call and the farmers in the vicinity came with their teams to Carleton Place over the difficult corduroy roads. Each of them took turns on an old type of merry go round horse power. Horse power took the circular sweeping motion of a horse hitched to a pole, connected to the center axis of the horse power. Through a series of gears, the device multiplied and transformed the animal's muscle power into mechanical power.
In 1876 he began to manufacture stoves, and due to the quality of his product his business grew steadily. As the business extended and the family grew up the elder sons were associated with the father in the work and in 1885, David and William were taken into partnership under the firm name of David Findlay & Sons. David Findlay, Sr., died in 1890 and on the day of his funeral the stores had the blinds drawn as the cortege passed up Bridge Street and several flags were flown at half-mast.
The business grew from a one-man operation to employing more than 400 people in 1953. Everyone that worked in that plant had holidays with pay, group sickness, accident and hospitalization insurance and a profit sharing plan was available to everyone in the Findlay organization. The vast foundry with worldwide appeal managed by four generations of Findlays closed in 1974.
Mike Doyle added:
Linda, I really appreciate receiving your "Findlay's 101" – it is very dear to my family. My father, Meyer Francis Doyle worked for Findlay's back in the 30's. We lived not far from the foundry at 26 Joseph Street. My dad, a pattern-maker, was recruited in 1939 by Canadian Vickers in Montreal, a ship-building company, as it had just received a large contract to build a "Flying Boat", the PBY Canso aircraft, for the war effort. His trade was very much in demand and he continued to work for Canadian Vickers through their name change to Canadair and their move to St Laurent outside of Montreal He only ever had two job in is life – Findlay's and Canadair (today it is Bombardier). Your story and photos will be come part of my family's history. Thank you.
Wendy LeBlanc added:
Whether or not family members worked there – and let's face it, ox families did have at least one person working there – the foundry literally loomed large in the community, just by sheer size alone. But, there was no way you could escape its presence with the whistle blowing at 7:50 a.m., 8:00 a.m., 12:00 noon, 12:50 p.m., 1:00 p.m., and 5:00 p.m. That whistle ran our lives during the week. Mum would have to serve dinner at 12:10 sharp and supper at 5:10 – Dad had his blackened hands to clean with SNAP before meals and it took him only 5 minutes to get home. We'd be admonished as kids to be home 'by the whistle' … or else! I still often think of it and actually miss it; it sure gave order to the day for the whole community.
Tracy Porteous-Anderson–Thank you for writing about Findlay's. My grandfather use to work there. He made a small square frying pan among other things..He later in years gave me the small green frying pan and I still have and cherish it.
Marlene Springer— I remember this well having lived on Moffat Street and hearing the noon and 5 o'clock whistle, the dog behind us use to howl at that whistle. When I started to walk across town to Caldwell School in 1967 I would walk past this old brick foundry which extended from Frank Moon's little machine shop up to Bennett's Chev Old's garage and showroom for the new cars. Ah memories of the good old days. I have dozen's more that my dad knew.
John Armour–My Grandfather, Walter Armour, worked at Findlay's for sixty years. (I worked 25 and retired)…
Photo from —Carleton Place and Beckwith Heritage Museum
Photo from —Carleton Place and Beckwith Heritage Museum
Photo from —Carleton Place and Beckwith Heritage Museum
Photo from —Carleton Place and Beckwith Heritage Museum
1921 Furnace
Related Reading:
Findlay Foundry plaque unveiled at 170 High Street in Carleton Place
Text below and photo from Heritage Carleton Place
It was acquired by Findlay, a Scottish immigrant who had settled in Perth prior to arriving in Carleton Place in 1860. He first built a log cabin with his small foundry behind. Here he produced castings for ploughs and coolers. When this brick house was built in 1874, the log building became the foundry office. A memorial playground and cairn mark the sites of these original structures.
This is part of the Findlay Memorial Cairn, located on the site of the first foundry on High Street. It gets missed, tucked away on the north side of High Street in a tiny little park with a shuffleboard court!